LATEST LEGAL BUZZ
Uncertain, NEW YEAR 2017?

Welcome to year 2017! As we usher the New Year 2017, Malaysians are hopeful for a better year. Every sector of lives has been affected. We heard and read of people losing jobs or agreed for payreduction just to stay with a hope that things will turn around soon. However, reality might be different from what is apparent to our eyes. Most Malaysians are already cutting spending and this affects small enterprises. While many say the current economic crisis is a replica of the 1997 recessions, many have predicted that we are probably heading worse than 1997 and 2008 with impact to be felt much in 2018. With Ringgit sliding further it becomes more expensive to sustain businesses especially for import oriented trading. However, it does not make it more profitable for export oriented businesses. It just relatively cheaper for foreign entities to do business with Malaysian firms.
PROBLEM THAT WE SOLVE
Sale & Purchase Transaction




Bank (Shariah Facility Transaction)




Bank (Conventional Loan Transaction)

Land Law Matters/Land Acquisition

Contract /Deeds & Agreements

Wills, Probate & Letter of Administration




Intellectual Property Law




SME Legal Advisory



CALCULATE YOUR LEGAL FEES HERE
Welcome
Khalid, Iqbal and Associates (KIQ) is an established law firm with office in Kuala Lumpur
KIQ is known as a commercial law firm, advising a varied portfolio of clients which include Malaysian companies, banks, financial institutions, governmental organizations and statutory bodies. KIQ scope of work is focus on real estate transaction (sale and purchase of residential or commercial property), preparing loan securities documentation for banks, preparing all sorts of commercial agreements and MOU, civil litigation for business as well as for individuals (including winding-up, receivership and liquidation and Bankruptcy Proceedings and discharge), getting Probate and Letters of Administration (Kuasa Mentadbir) for distribution of estate of the deceased.

About Us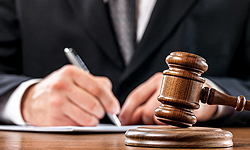 HISTORY OF THE FIRM

In the year 2000 the partners of the firm had decided to change the name & style of the firm to Krishna, Khalid & Associates. The partner of the firm had decided to choose their family name in appreciation of their parents.

Pn. Nahzatul Ain Binti Mohd Khalid is the former partner of Krishna, Khalid & Associates and based in Kuala Lumpur office. After the splitting carries the name of Khalid, Iqbal & Associates.
LEARN MORE
Services
Civil court representation.
Property Sale and Purchase Transaction.

Loan transaction with Banks.

Syariah Court Consultancy and court representation.

Legal Adviser for business.
Trademark registration and protection.

Business Agreement.